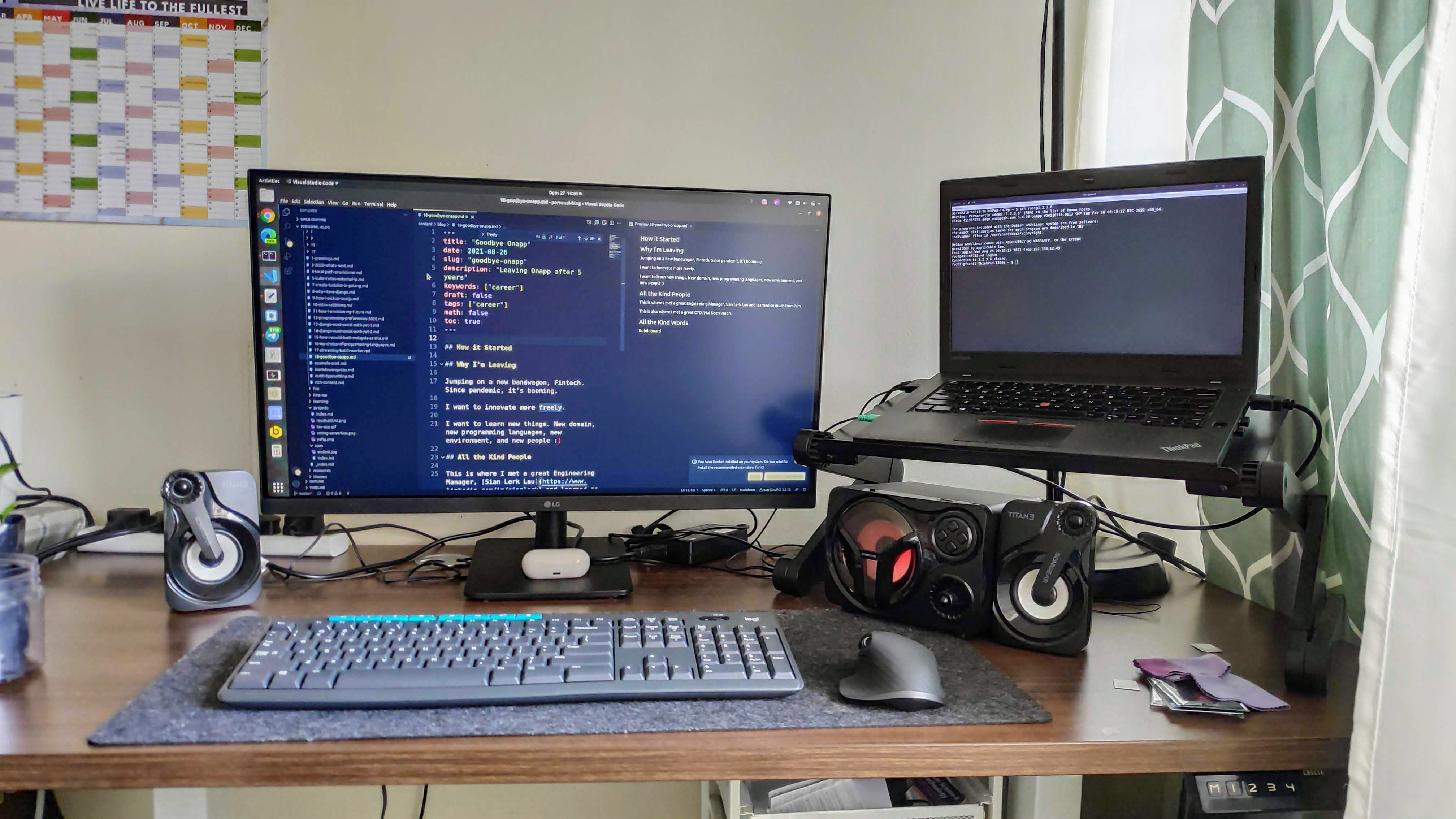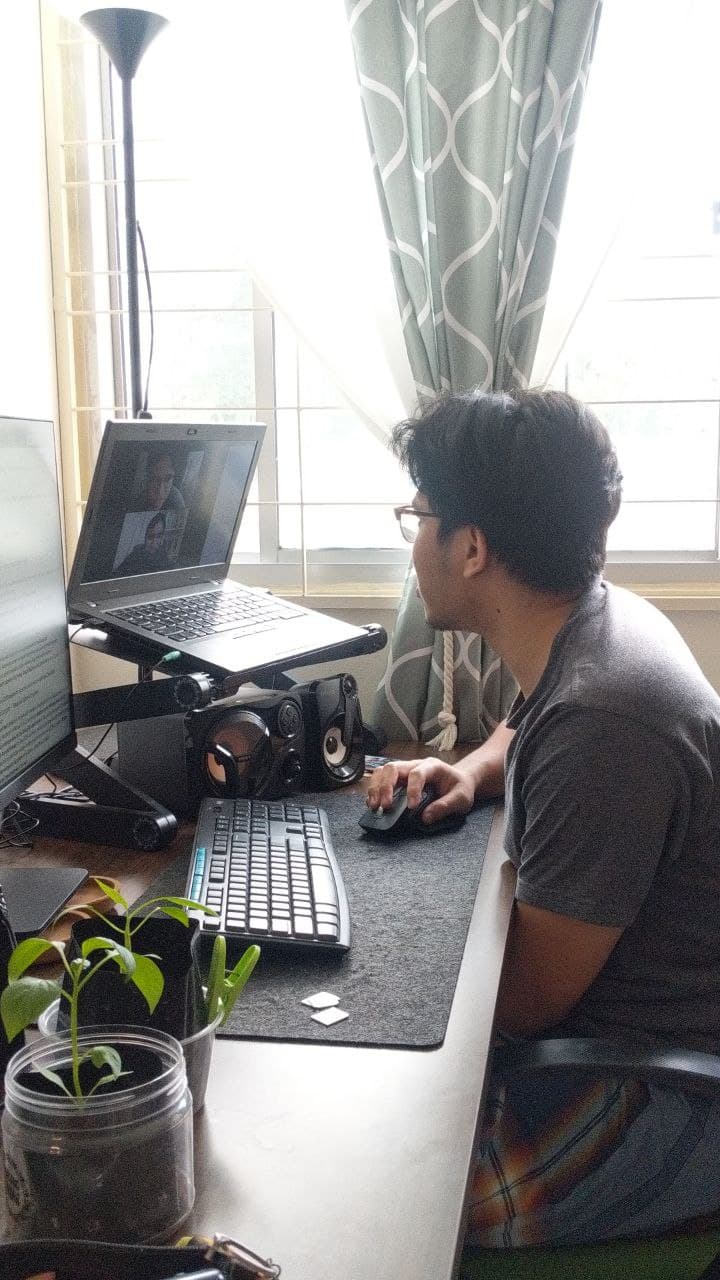 Hardware#
Lenovo T470p#
8 Core i7-7700HQ CPU @ 2.80GHz
16GB RAM upgraded
128GB SSD
27" LG 27MP400 Monitor#
The cheapest 27" I can get at local store.
Endesk Max Sit/Stand Desk#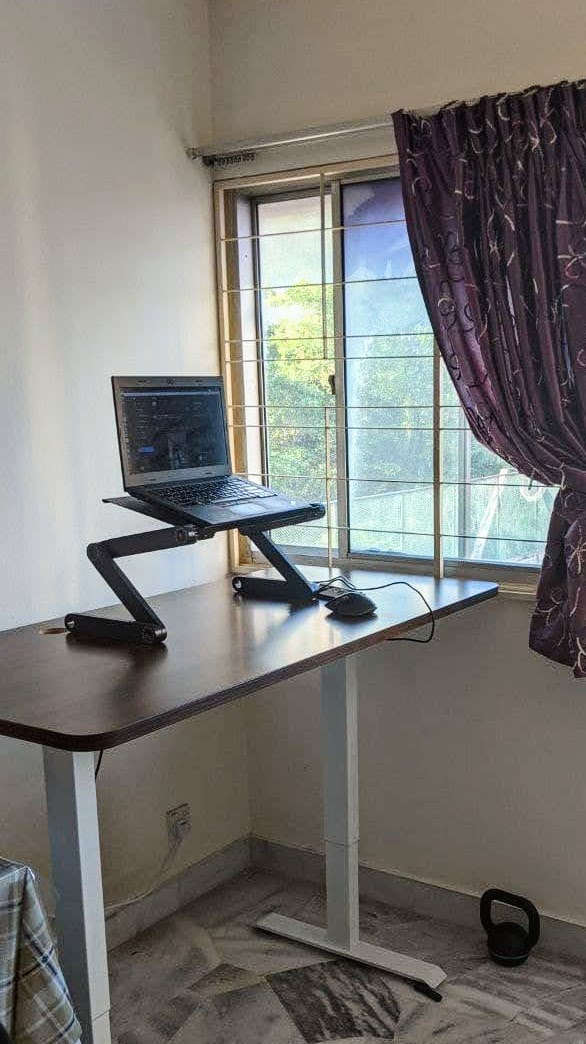 I bought this desk after having a back pain frequently after sat down for a long time. Good value purchase.
IKEA Markus Office Chair#
A so-so office chair. Tbh, I'm planning to get a new ergonomic chair, Steelcase Leap or Herman Miller Aeron soon.
Oneplus Budz Earbud#
A convenient earbud with decent quality at cheap price.
Logitech MX Master 3 Mouse#
I bought this mouse after having wrist pain using small mouse. This is a pain reliever.
Been using this gigantic, weird looking MX Master 3 mouse for past 1 month now. I now don't have wrist pain anymore. pic.twitter.com/ujD34is57C

— Fadhil Yaacob (@sdil) July 7, 2021
Logitech MK275 Keyboard#
This is a decent wireless keyboard.
My dream keyboard is Kinesis Advantage2, the same keyboard that Martin Fowler use .
Sonicgear Titan 3#
It's a gift from my wife. Really appreciate it <3
Fantech Headset#
It's a gift from my colleagues at Onapp. Really appreciate it :)
Ikea Desk Lamp#
It's a gift from my ex-CTO at Onapp. Really appreciate it :D
Capcicum Plants#
They're gifts from my neighbour. Love it!
Software#
Ubuntu 20.04.3 LTS#
Newly installed Linux :D
Visual Code IDE#
I use python black formatter together with this.
Mirantis Lens IDE#
I use this for managing multiple Kubernetes cluster. I can jump between clusters easily using this. It's a 'ClickOps' Kubernetes IDE.
Excalidraw#
This is my go-to app for drawing an illustration. It helps me to throw out my imagination into a sketch.
Utilities app#
goto - easily jump between directories in your terminal
pet - save the frequently used commands
tilix - terminal emulator with decent features: terminal splitting
krew - plugins for kubectl
Peek - simple screen recorder
flameshot - screenshot software
cssh - ssh into multiple servers at once
grammarly - correct my grammar mistakes and make me sound smart ;)
vim - online for small script editing and while ssh-ing in server
bitwarden - open source password management
rclone - manage my backups and remote storages
hey - load testing tool
Here's my installation guide list after system reformat.